Xpress Fitness News
May 23, 2014
10 Year Anniversary!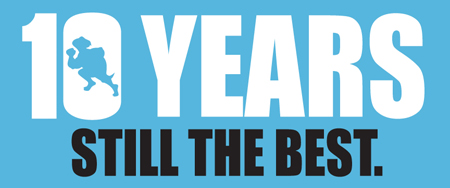 Thank you to everyone that came to our 10th Anniversary Party! Everyone had a great time and Simone and the Dumbbells rocked it! We appreciate those who have stuck with us from the beginning and hope to be around for another 10! Looking forward to getting better with each year!
July 15, 2013
XF Voted Number 1!



Thank you to everyone that voted us #1 Gym in Villa Rica! This is our second year in a row and we hope to make it many more!
April 17, 2013
Referral Contest Winners!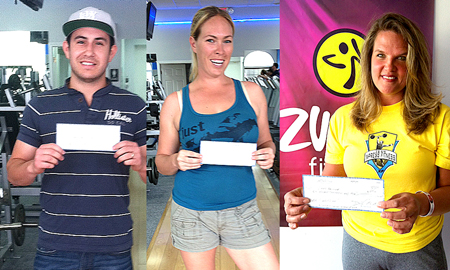 Congrats Referral Contest Winners! $500 in prizes awarded! Thank you Jose Melendez, Joanne Morse, Cheryl Faulkner, and all who referred new members! Be on the look out for our next contest!

October 15, 2012
Pumpkin Pounds!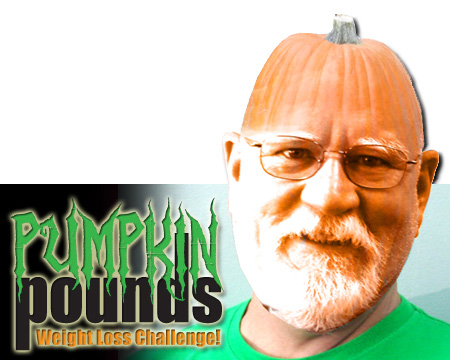 We are having a contest between members to see who can lose the most weight! With the holidays coming up, you need a jump start on your goals before the candy, turkeys, pies, etc!
• Member who loses the largest percentage of their body weight wins
• $5 to sign up
• Sign ups end Oct 29th.
• Start Weigh In on Oct. 29th with staff member
• Final Weigh In on Dec 3rd with staff member
Winner gets everyones entry money. 2nd and 3rd get free training sessions! Good luck!


March 14, 2012
Referral Contest Winner!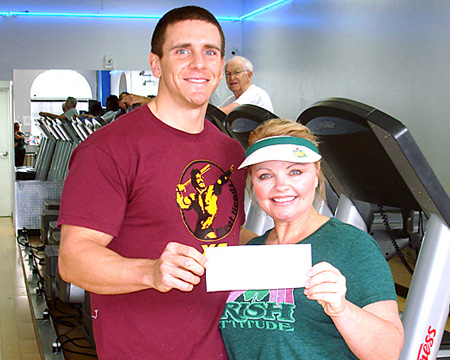 Congrats to Terri Spivey! She won $250 in our referral contest! Keep an eye out for our next contest ... you could be a Winner!
November 11, 2011
Zumbathon!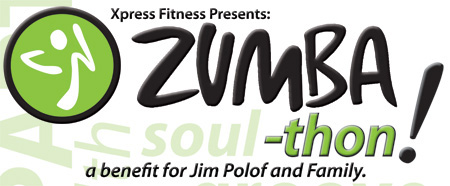 On August 18, one of our former members and Kristy's uncle, Jim Polof, was severely burned in a gas explosion. Jim has severe burns covering most of his body. His condition is extremely critical and has already accrued over $1,000,000.00 in medical expenses. Xpress Fitness and other local businesses are hoping that you can help his family and have fun at the same time through our Zumbathon! Please talk to Kristy to see how you can participate! Click here to learn more!
December 18, 2010
Christmas Cash! Win $500!
Spend a little more than you planned this Christmas? Make it back with Christmas Cash! We are having a huge referral contest until February 28th. For every member you refer, you get your name in the "hat" for a $250 drawing. The person who refers the most members wins $250. This gives you a chance to win $500! Start referring new members today!
December 15, 2010
We have a new website!
We are currently updating our website! Changes include making the site a little more smartphone compatable, simpler navigation, and faster upload time. You will see large links to specials, the class schedules, and the swipe-a-deal plan. Hope you like it!
November1, 2009
We are EXPANDING! Group Fitness on the way!
We are expanding our facility once again! We are tearing down the wall to add more equipment and a group fitness room! We will offer classes such as Ab Class, Spin Class, Hip Hop Aerobics, Cardio Kick Boxing and much more! We are always looking for ways to give back to our members and further improve our facility. The first 100 members get to add these classes for just $10 a month!

Click here to learn more about our expansion plans!
March 25, 2009
Nursery construction begins!
Starting April 13th, Xpress Fitness will offer childcare! Many members over the year have shown an interest in adding this service and we are happy to say that its on the way. With 24 hour access and somewhere to put your kids while you work out ... are there any excuses left to not use the gym?

Learn more here or call Xpress Fitness 678.840.8566!

Sept 1, 2008
New Flooring in Main Gym Area!
We have renovated our gym! We now have hardwood flooring under all the cardio and new carpet in the main gym area. It looks like a brand new gym! Our members love it! We are continually trying to give Villa Rica the best center for fitness in the area and believe we are still setting that standard. If you are not a member you need to see it for yourself! Visit the longest open gym in Villa Rica but yet the nicest one with the best equipment at the best price ... visit Xpress Fitness! Your first visit is FREE!
May 20, 2008
XF Softball takes a bite out of Villa Rica!
The Xpress Fitness Fighting Terrapins had a great start this year with 2 wins in their opening day double header! Click the link to see when they play next!
April 30, 2008
The Spin Bikes are here!
Finally, our new SpinBike Theater is up and running! Ride the rockies, ride vegas, spin and slim, or fat burn with our spin dvds. We have 4 StarTrac spinbikes conveniently located in front of a 47 inch LCD TV. This is great for anyone who is bored with their current cardio workout!
Referral Contest Extended!
We have extended our referral contest through June 1st for our iPod Shuffles! You still have a chance to win! For every referral you get a FREE Tshirt and a chance to win one of the shuffles so start referring today!
April 12, 2008
Member Kasey Clonts wins her fitness competition!
Congratulations to Kasey Clonts for her recent victory in the SNBF figure tall competition! Kasey trained very hard with the help of XF trainer Coach Bailey. This was Kasey's first competition and she did great .... we're all proud of her!
March 29, 2008
Member Jackie Dean wins her body building pro-card!
Congratulations to member and trainer Jackie Dean for winning her body building pro-card at the World Body Building & Figure Championship! Jackie, with the help of XF trainerCoach Bailey, beat a tough field to become a pro body builder. Learn more about Jackie on her training page.
Xpress Fitness Softball sign-ups have started
Softball season is approaching! For the 3rd year in the row, Xpress Fitness is having a sofball team. Sign-ups are on the front desk. David Clonts will contact all players about practice and games.