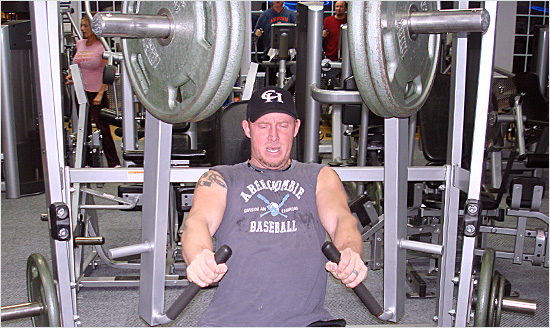 Plate-loaded Equipment
Plate-loaded equipment is a great plus to any fitness center. Hammer Strength is undoubtedly the best line of Plate-loaded equipment in the industry.
Choosing Hammer Strength was probably the easiest decision we had to make at Xpress Fitness. There are many great features that these pieces provide. These machines are about as close to free weight movements as you can get with a machine. Most movements are isolateral. This means one arm (or leg)is doing one side of the weight, and the other the other side. This allows you to do a variety of differences in your workout and makes sure you evenly work your body. We have a very wide selection of Hammer Strength machines to keep your workouts varied and successful!